Alderson Hospitality House
Gears Up for 4th Annual AHHH!!! Fundraiser
Kevin Johnson - October 7, 2013
Want a good scare this Halloween, while supporting a good cause? The Alderson Hospitality House will be holding its annual House of Horrors (AHHH!!!) fundraiser on three nights this year -- Oct 29, 30 and 31st -- from 6:30 to 9 PM. You don't want to miss this!

The theme of this year's haunted house is Terror Takeover! There will be zombies, aliens, spirits, and an encounter with Sweeney Todd, among other scares. Previous haunted houses have featured the history of the house as a boarding school and military hospital, and played upon its notoriety as a "house of spirits."

There will also be a spook-free area in Meadows Park, as in previous years, with fun activities for kids -- and adults -- who want to support the mission of the Hospitality House. Groups are welcomed. Limited childcare will be available, and parking will be available at the Presbyterian Church and train depot.

The Alderson Hospitality House supports the women of the Federal Prison Camp Alderson and their friends and families. Hospitality House volunteers and staff demonstrate this belief by providing temporary lodging, meals, transportation assistance, information and support. The Alderson Hospitality House is located at 203 High Street on the Monroe side of Alderson.

For more information, visit http://www.aldersonhospitalityhouse.org/ahhh. And, be sure to go through the Alderson Hospitality House website to learn about this fine organization.

| | |
| --- | --- |
| | |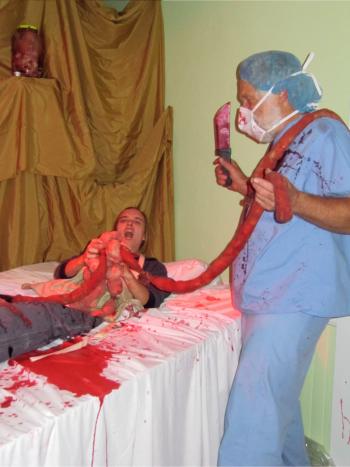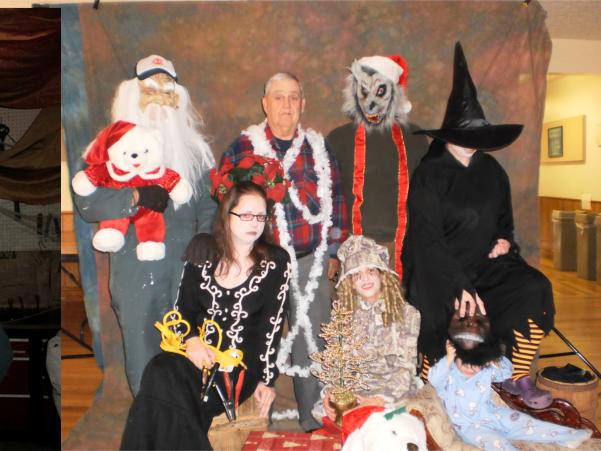 Please enter your name to comment.