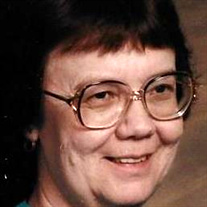 Carol Margaret Shelton Godby, age 78, of Warrenton, Virginia, passed away Friday, September 1, 2017 at her home. She had been battling lung cancer for several years.

Born April 27, 1939, in Blakers Mill, West Virginia to Margaret Louise and Forrest Henry Shelton. She was a graduate of Alderson High School, class of 1957. She is preceded in death by her father, Forrest Henry Shelton, mother, Margaret Louise Harrah Shelton, and two sisters Anna "Joanne" Shelton Smith, and Barbara June Shelton.

Survivors include daughter Charlotte Tobin and husband Bobby, Granddaughter Katie Blundell, Two sisters, Anita Russell and Linda Housel, three nieces, and seven great-nieces and great-nephews.