The Chesapeake & Ohio's
City Of Alderson
A Historical Moment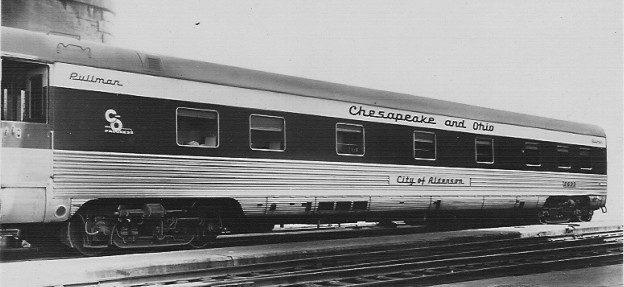 One of Alderson's "historical moments": In July 11, 1951, a special train pulling the "City of Alderson" rail car, was brought to Alderson for a dedication ceremony. The rail car was christened and the city was presented with a dedication plaque by C&0 President Walter J. Touhy.
A member of Chesapeake and Ohio's fleet of new streamlined cars, the "City of Alderson" has all private rooms equipped with most modern accommodations for daytime comfort. Movable lounge chairs help convert the six double bedrooms into spacious sitting rooms. There are also ten roomettes for individual occupancy.
Do you remember? Were you there? Have any train stories?

Please enter your name to comment.