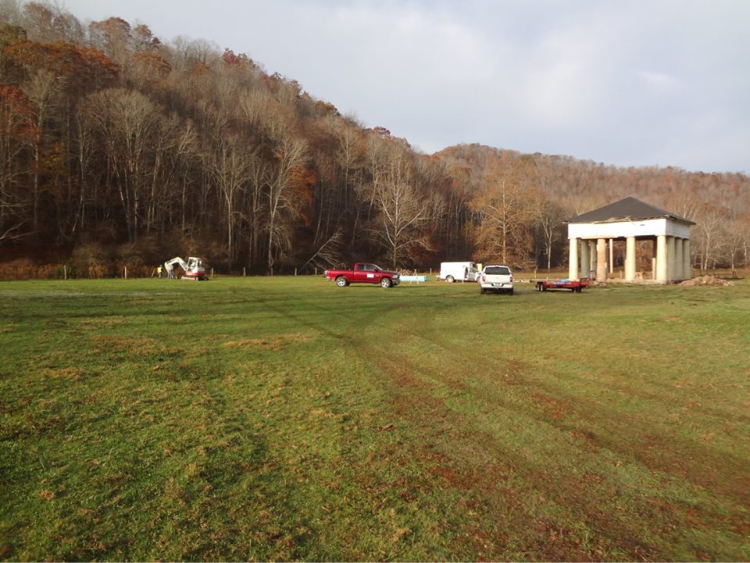 Early Tuesday morning at the Blue, the crew assembles.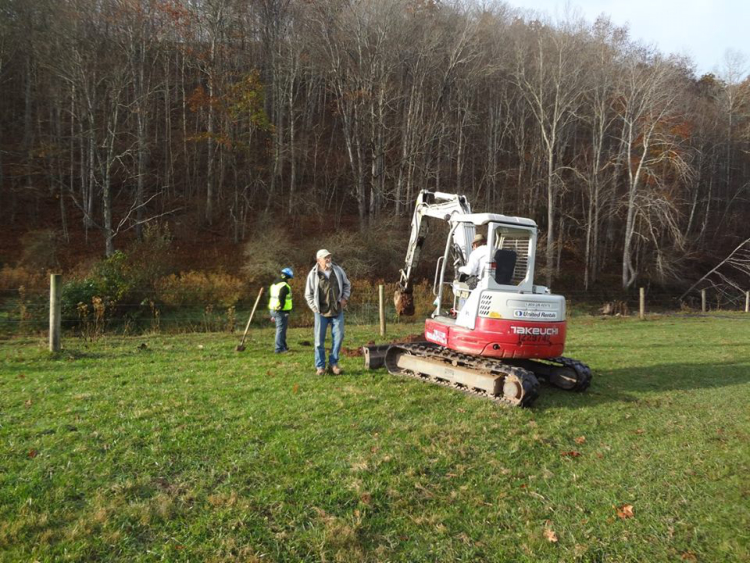 Casey Smith is running the small excavator, Jon Smith is watching and so is archaeologist Tanya Faberson.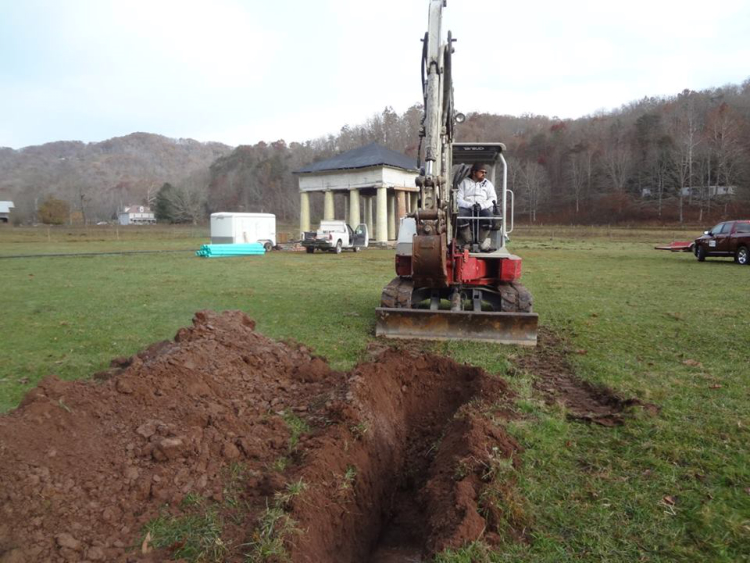 The plan for the drain was developed by the Professional Engineers at Thrasher Engineering and approved by Architect Michael Mills and Professional Engineer David Simpson. Engineers are not required to present during the work.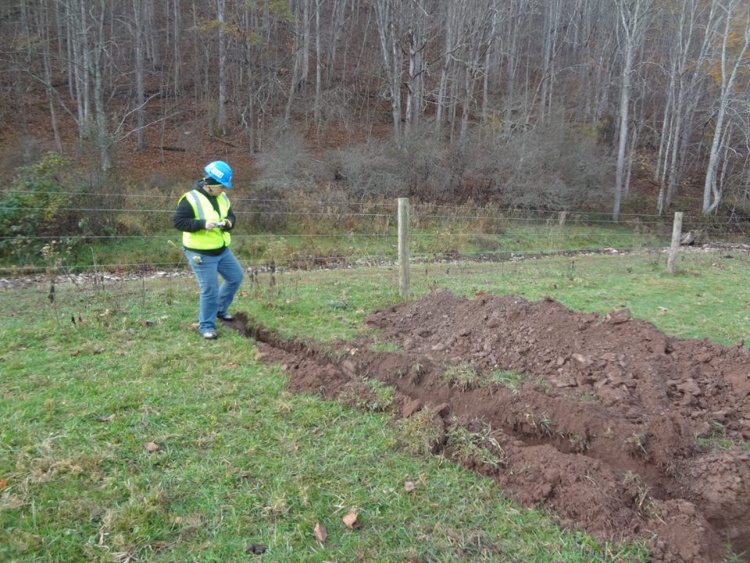 Tanya makes notes of any artifact but we found only tiny bits of brick and one piece of wood.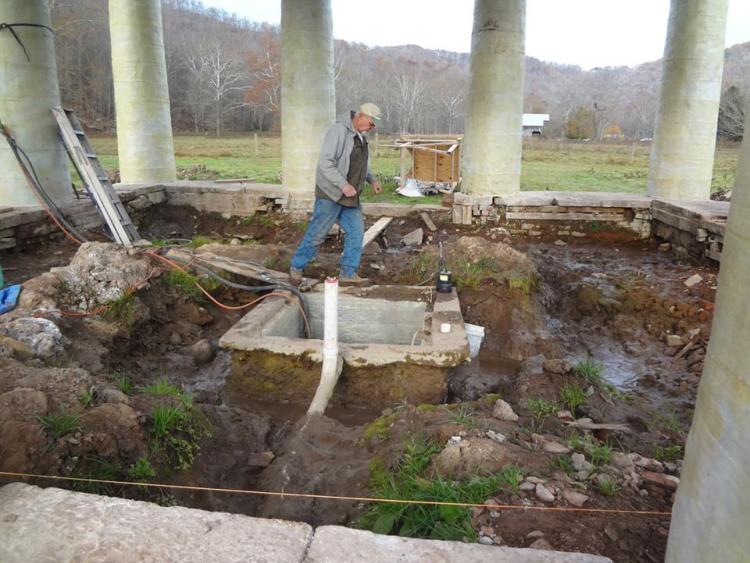 Jon keeps a watchful eye on the pumps in the spring box which are keeping it pumped out and helping dry out the interior of the pavilion.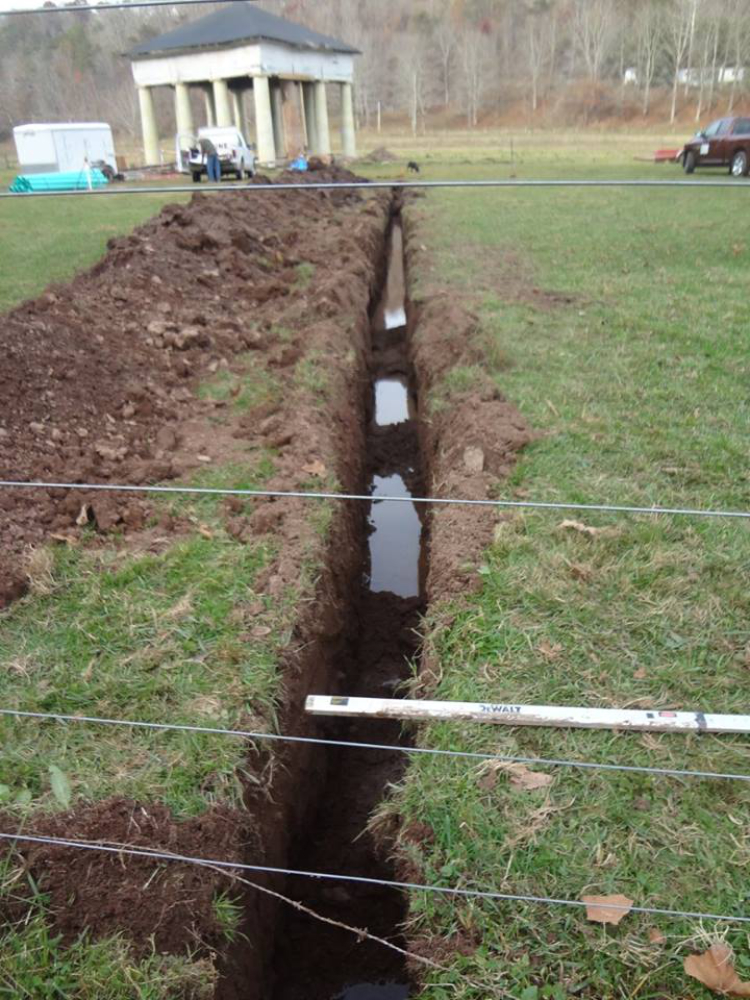 The ditch was about 3/4 done by the end of the day.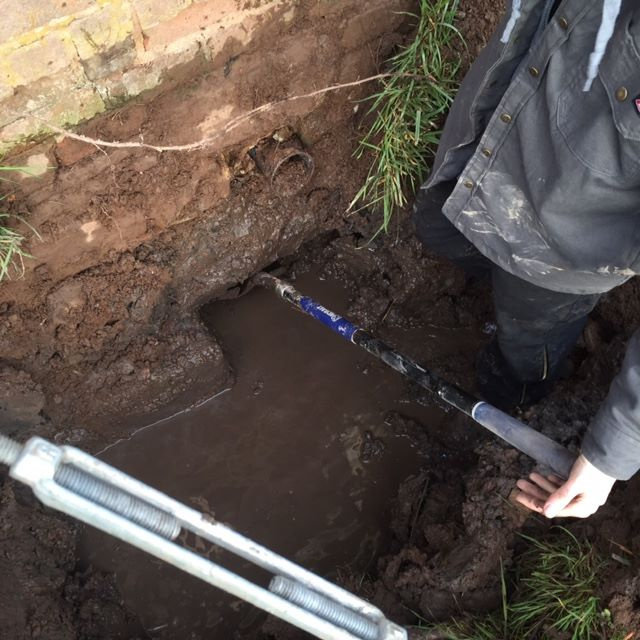 Eureka! We found it! Or rather Jon Smith and the Allegheny Restoration team did! We believe this is the hole for the original drain for the Blue Sulphur Spring! Can you tell we are excited? Right where we thought it would be. The round pipe above the handle is the old agricultural drain with the square hole of the original drain below it.

We will continue to publish photos of this work and ask that no unauthorized person enter the site until the Blue is ready for visitors. We are as eager as you are to have the site ready for public access. Thanks to all who are working on this!